Latest posts by Nazy Rafaeil
(see all)
By Nazy Rafaeil, Senior Content Writer.
It's time to shine at the 2023 Homecoming Dance! A perfect designer dress will help you stand out and make a statement! This year's latest trends for homecoming dresses include bright and lively colors. The dresses are made from soft and luxurious fabrics that feel soft with thick textures that add extra style. The silhouettes of the dresses are designed to catch your attention and make you look amazing.
For homecoming attire, you can find short skirts, poofy fit and flare dresses, skater styles, and fitted mini dresses. There are plenty of choices to suit your preferences. Numerous stunning high-low designs have been meticulously crafted using ruched fabrics. Skilled professionals carefully hand-bead and decorate short homecoming dresses with exquisite embellishments. Some dresses are carefully decorated with fringes, giving them an elegant and detailed touch.
The Beads on each dress add to the beauty and makes it look incredibly stunning and one-of-a-kind. This year, many unique dresses have been made with shiny sequins and feathers. These beautiful details make the dresses look attractive and eye-catching. Fitted dresses have been made with beaded illusion fabrics. These dresses have beautiful one-shoulder and strapless necklines. Explore all these exquisite options until you find the trendy hoco dress to turn heads on such a special night.
Short Summary
Find your dream homecoming dress with Jovani and have a fantastic, stylish night.
Embrace your unique style and find a dress that makes you feel amazing. Decide between short & sassy or long & elegant.
Get creative with accessories, hairstyles, Shoes, and Clutch to wow the crowd at Homecoming 2023!
Discovering Your Trendy Homecoming Dress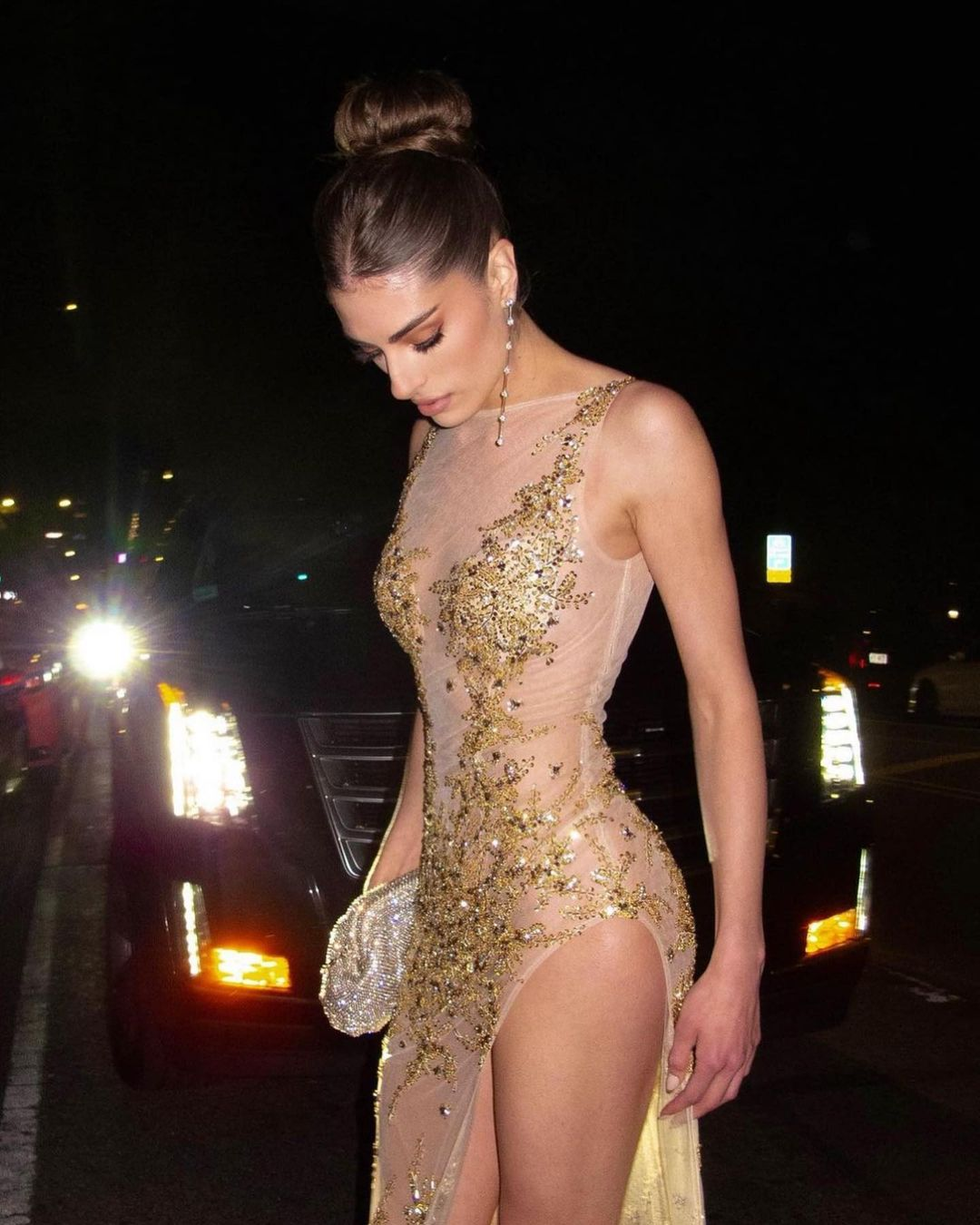 Finding a unique and eye-catching homecoming dress is easy when you know your personal style, fit and body type. Whether it's a frilly cocktail or a midi dress, many styles have different silhouettes. Remember to look into school regulations about attire for this event, plus check if there is an official theme!
Understanding your personal style is key to choosing your outfit for the Homecoming dance. Additionally, considering your body shape can help determine whether short dresses or long gowns would be a better fit. Considering these factors, you can confidently choose and look your best for the event.
Remember to use our body calculator tool, which identifies your body type and helps with measurements. Look at the slender body type section if you have a slender body. You will find dresses there that look great on bodies like yours.
Identifying Your Personal Style
Take a peek at what colors, prints, and shapes you usually wear when getting dressed up for an occasion. After figuring this out, start shopping!
Choose dresses that show who you are. Make sure they make you feel good and happy! This will ensure you shine brightly and feel your best during the memorable homecoming celebration!
Short vs. Long Homecoming Dresses
Consider whether you'd like to wear a short or long dress for your homecoming dance. Short dresses are fun and flirty, while long ones bring elegance in various styles. It all depends on personal preference and school regulations.
One unique advantage of wearing a short dress to homecoming is that it allows for greater mobility and comfort while dancing. Also, short dresses can be more versatile. You can easily re-wear them for other occasions without them feeling overly formal.
You also won't have to worry about tripping over your dress. An exceptional advantage of wearing a long dress is that it can make the occasion feel extra special and elegant. Long dresses often create a sense of formality. Moreover, long homecoming dresses can make you appear taller.
Ultimately, choosing between these two dress lengths depends on your preference. It's entirely up to what you feel most comfortable and beautiful in.
Considering Body Type and Fit
Finding the perfect homecoming dress for your body type ensures you feel and look great on this special night. First, consider identifying your size and shape to pick out a style that enhances or accentuates these features.
Don't forget to try different sizes so that it fits perfectly. Check length, waistline, and armholes fit ok before deciding! With patience, thoughtfulness, and attention to detail, you can find the perfect outfit for such a special evening.
Take your time exploring different options and consider what makes you feel comfortable and confident. Pay close attention to the details, such as the dress's color, style, and fit. We are positive that you will discover the outfit of your dreams by putting in these efforts.
Trendy Homecoming Dresses for 2023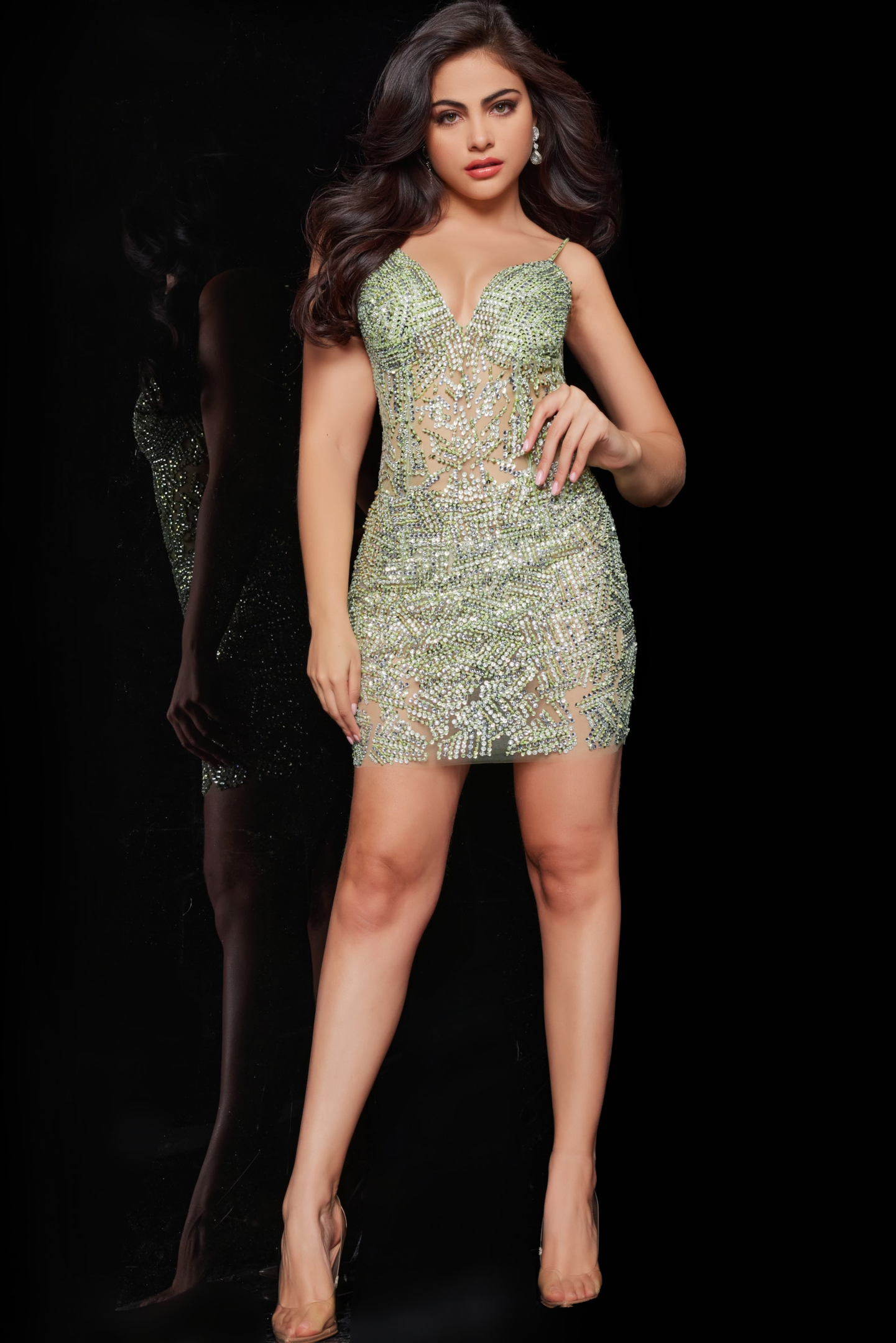 Stay fashionable and keep up with the newest trends in Jovani homecoming dresses for 2023. pick from dazzling colors such as blue, green, pink, gold, or burgundy and shine on the dance floor. Fabrics with unique textures like beaded sheer or tulle can sparkle brightly under the twinkling night lights.
Popular silhouettes for homecoming dresses include off-the-shoulder cuts, two-piece sets, and spaghetti straps. These styles allow you to showcase your personal style while staying on-trend. You don't have to compromise fashion to show off your unique style!
Color Trends
Show your unique personality with the hot color choices for 2023 homecoming dresses! In addition to the usual blue and green shades, consider choosing vibrant hues like yellow or elegant rose gold for your homecoming dress.
These colors can make a striking impression as you enter any room, showcasing your unique style and adding a touch of glamour to your overall look. A royal blue A-line dress or a shimmery golden bodycon? If you see something you like, embrace the trendy styles by wearing bright and colorful clothes that catch your eye.
Don't be afraid to express yourself and show off your unique style. Whether it's a bold red or a vibrant blue, choose clothing that makes you feel confident and lets your personality shine through your outfit.
Fabric and Texture Trends
You should use trending fabrics and textures for an unforgettable homecoming look. Lace, velvet, and tulle all have a luxurious feel, making your dress stand out from the crowd with its dimension depth.
Certain materials are in the spotlight this year, ensuring you'll stand out wherever you go. Whether you choose a romantic lace skater dress or a sultry velvet bodycon, these materials create an elegant and stylish look. So, go ahead and make a statement with these fashionable choices and be ready to turn heads with your impeccable style.
Silhouette Trends
For the perfect homecoming dress, look for trends such as off-the-shoulder styles and two-piece sets. Dresses with spaghetti straps can show your unique personality while allowing you to express yourself.
Whether it be a skater dress or jumpsuit. These silhouettes are in demand, so keep them at the top of your mind when shopping! Ensure you boldly make a statement on this special night through what you wear and showcase your style.
Homecoming Fashion Evolution:
A Look Back at Last Year's Favorites and Forecasting This Year's Trendiest Styles
Many high schools announced the date of their homecoming event. They shared the rules, dress codes, and ticket prices. Many of these events sold out quickly, so some students were excluded. Last year at the homecoming dance, lots of girls wore dresses with fringe beading styles, which made a comeback from the past.
It was a vintage-inspired trend that became popular again. These dresses had flowing silhouettes that moved beautifully and caught everyone's attention. They created a dynamic, eye-catching look that made the girls stand out on the dance floor.
However, some people at the event preferred a more simplicity and minimalism. They decided to go with plain fabrics but ones that were bright with vibrant colors. Despite the absence of intricate detailing, these dresses were far from boring.
Many were often fashioned in striking silhouettes and chose fitted sheaths highlighting the wearers' figures to elegant jumpsuits. The fit-and-flare cocktail dress has become a popular choice among many people. It's a dress that fits on top and flares at the bottom. These dresses often have beautiful embroidery designs and a skirt made of delicate tulle fabric.
The University of Iowa and many others are preparing for their upcoming homecoming celebrations. They are diligently crafting their schedules and will soon announce the dates on their websites.
High schools update students on the event's dress code and footwear requirements. They ensure that students are well-informed about the appropriate attire and shoes they should wear to the occasion.
From the 2023 prom, we have discovered that many girls opt for feathered styles featuring embellished bodices. The Jovani design team predicts many will choose shorter versions of these styles.
These exquisite garments are crafted with sequined or beaded bodices and adorned with feathers. According to Jovani Designer Julie Durocher, the contemporary two-piece suits will be one of the trendiest styles.
Simple jumpsuits and rompers are seen as elegant and simple fashion choices. That's why they are considered perfect options for a homecoming event.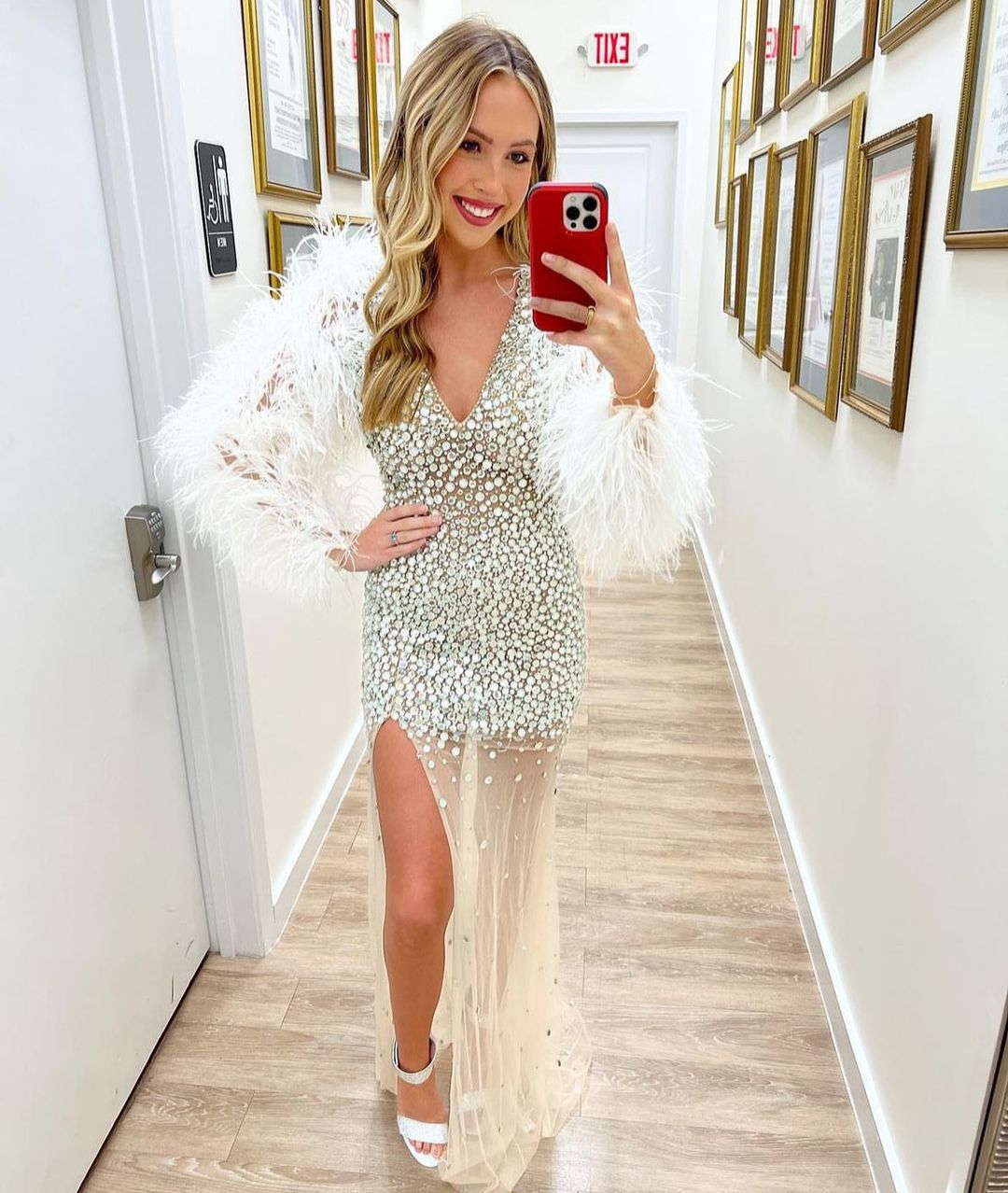 Accessorizing Your Homecoming Dress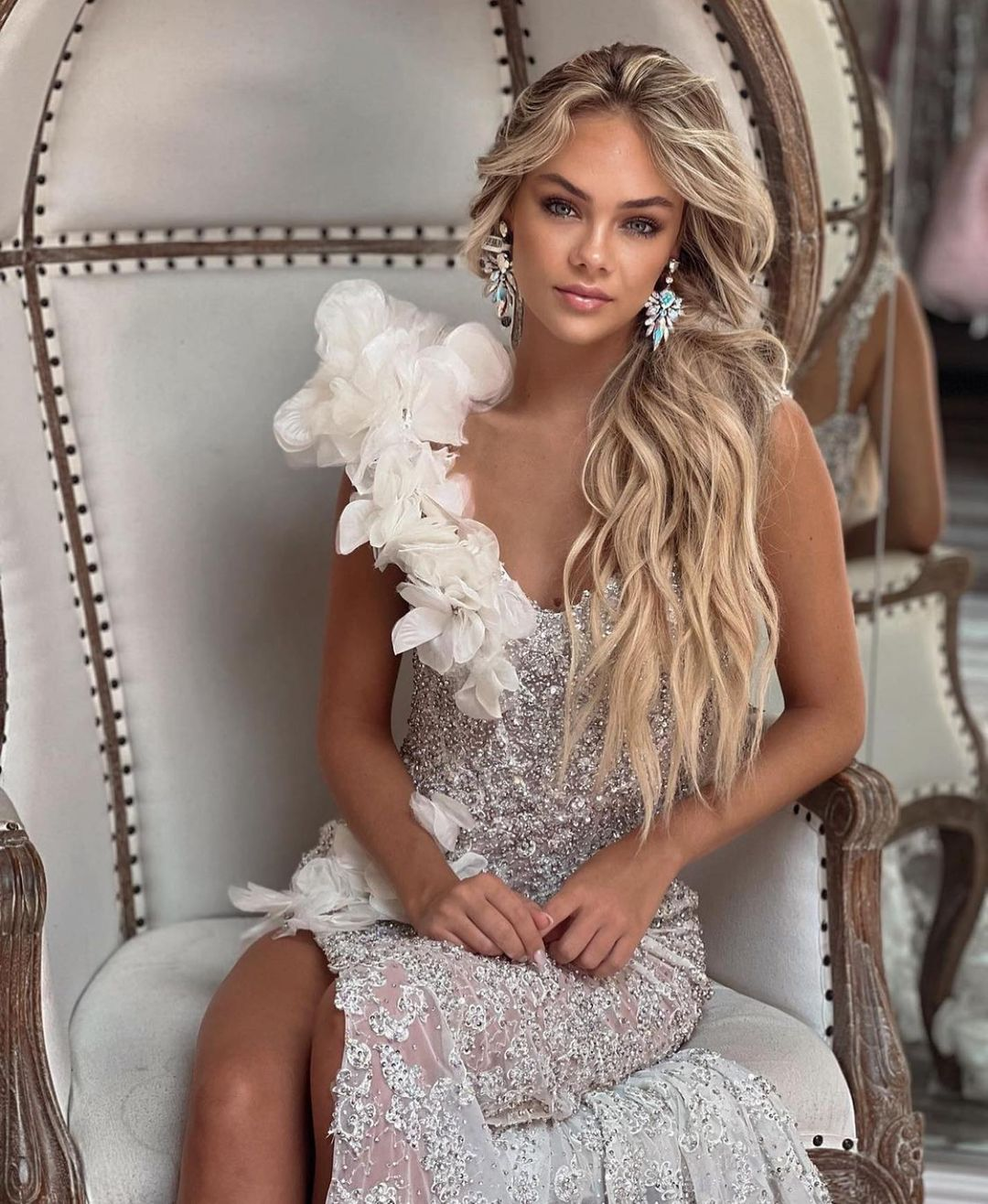 When you've located a perfect homecoming dress, it's time to complete your look with accessories. The proper jewelry, comfortable shoes, and other fashionable touches can enhance the outfit and make you feel like the star of the night.
In this part, we will talk about picking the right jewelry and finding comfy shoes for that special moment on the dance floor. Following these tips will prepare you to enjoy Homecoming with style!
Choosing the Right Jewelry
When dressing for homecoming, jewelry is a great way to add glam and complete your look. Think about your dress's colors and design when selecting pieces. If your outfit has fancy beading, choose simpler jewelry pieces.
For plain outfits, bold statement accessories are a good match. Try styles like delicate rhinestone chokers or layered necklaces with pretty earrings to add that extra special touch to your ou. Just remember: the aim should always be to make sure your look looks amazing on you!
Picking Comfortable Shoes
When planning an evening of dancing and partying, the perfect shoes can make all the difference. Shoes should be stylish and comfortable to keep your feet happy as you move through homecoming night.
Consider heels with platforms or sandals with straps that match well with a dress—closed-toe styles work too! For comfort, look for cushioning features and arch support components, and let air flow properly around your foot.
These Types are comfortable while looking great on homecoming day. With suitable footwear ready, nothing will hold you back from walking and cutting some serious shapes on the dancefloor.
Adding Finishing Touches
Adorn your homecoming ensemble with striking bags, hats, and hair accessories to express your fashion sense. These items will create a seamless look while also helping to showcase who you are as an individual.
For example, jazz up hairstyles by adding eye-catching headbands or clips, flowers, and feathers for extra flair. With the right additions to complement this event's style theme, you'll form an outfit that will impress!
Hairstyles to Complement Your Homecoming Dress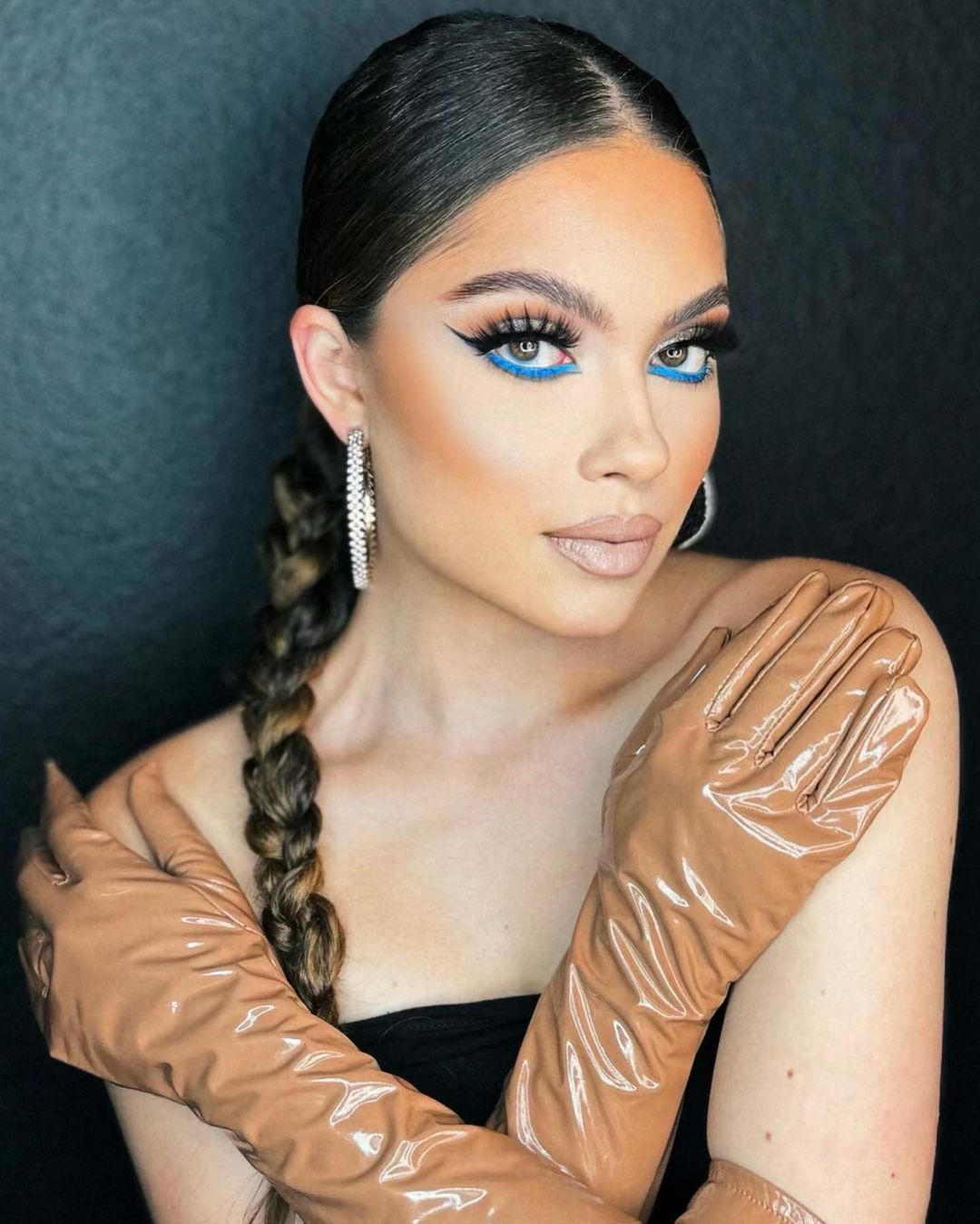 Having the right hairstyle can help you get ready for homecoming in a big way. Whether your desired look is an elegant updo or something more relaxed and natural, there's surely a style to match your dress of choice.

Below we'll take you through some popular styles. Hairstyles such as braided looks, soft curls, and short hair ideas will give any ensemble on this special night the final touch it needs!
Updos and Braids
For homecoming, you can create a sophisticated look by opting for either an updo or braid. These hairstyles will highlight your dress's silhouette while showing your style.
Popular styles include braided crowns, twisted half-downs with curly ends, and messy curls with a halfway-up hairdo. With so many variations available, finding one that perfectly suits your outfit and reflects who you are is easy!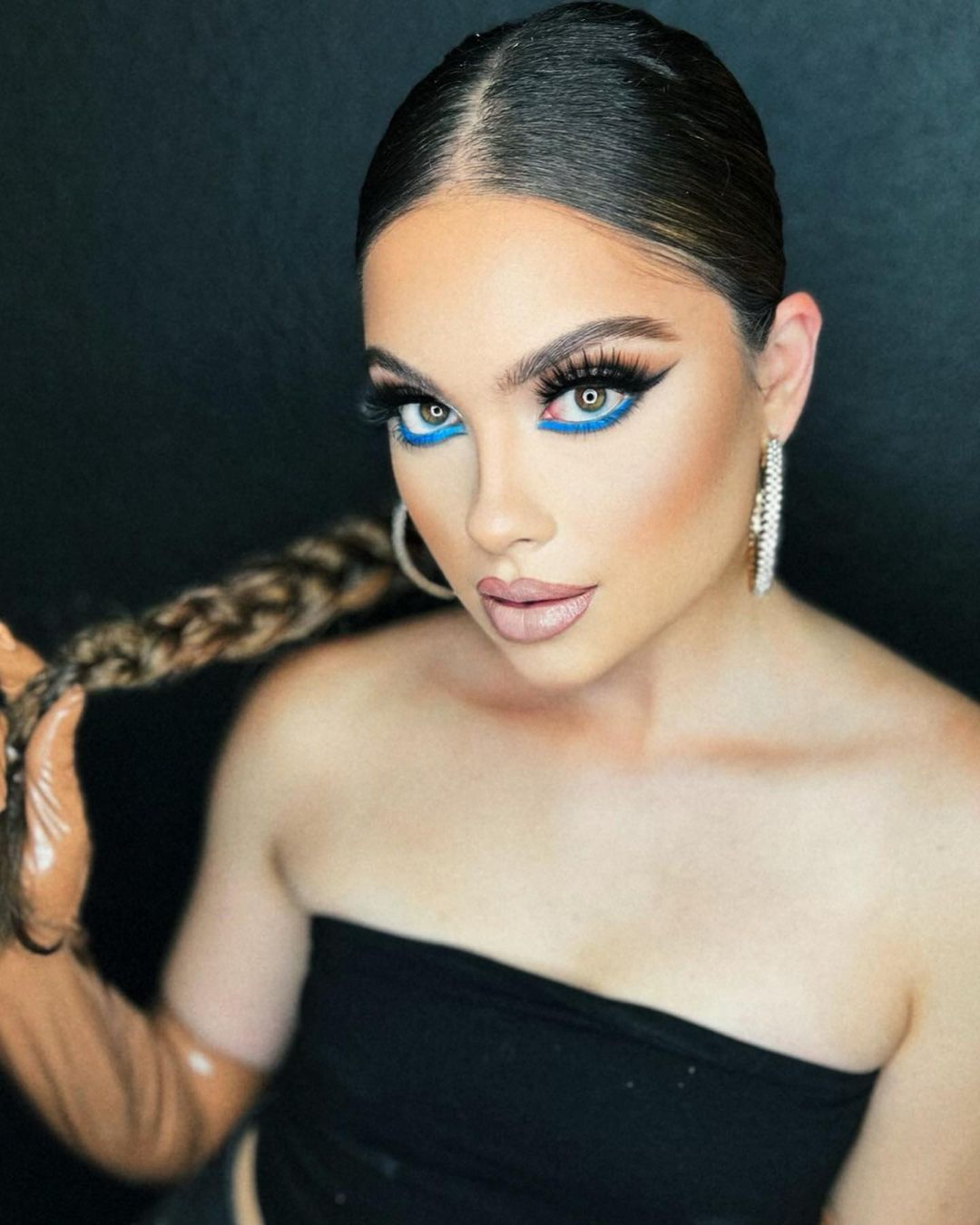 Loose and Flowing Styles
Explore unfastened and billowing hairstyles for a more effortless and cheerful homecoming appearance. These looks generate a romantic yet feminine atmosphere with light fabrics and designs.
Some lovely loose styles are ideal for the occasion. You can try loose curls that look soft and bouncy. Braids look great with pretty pearl headbands or shiny clips.
Elegant buns with intricate patterns and some wispy strands of hair will frame your forehead. If you want a classic look, go for the glamorous Old Hollywood waves – they'll make you feel like royalty on your special night! To those classic Old Hollywood waves – you'll feel like royalty on your special night!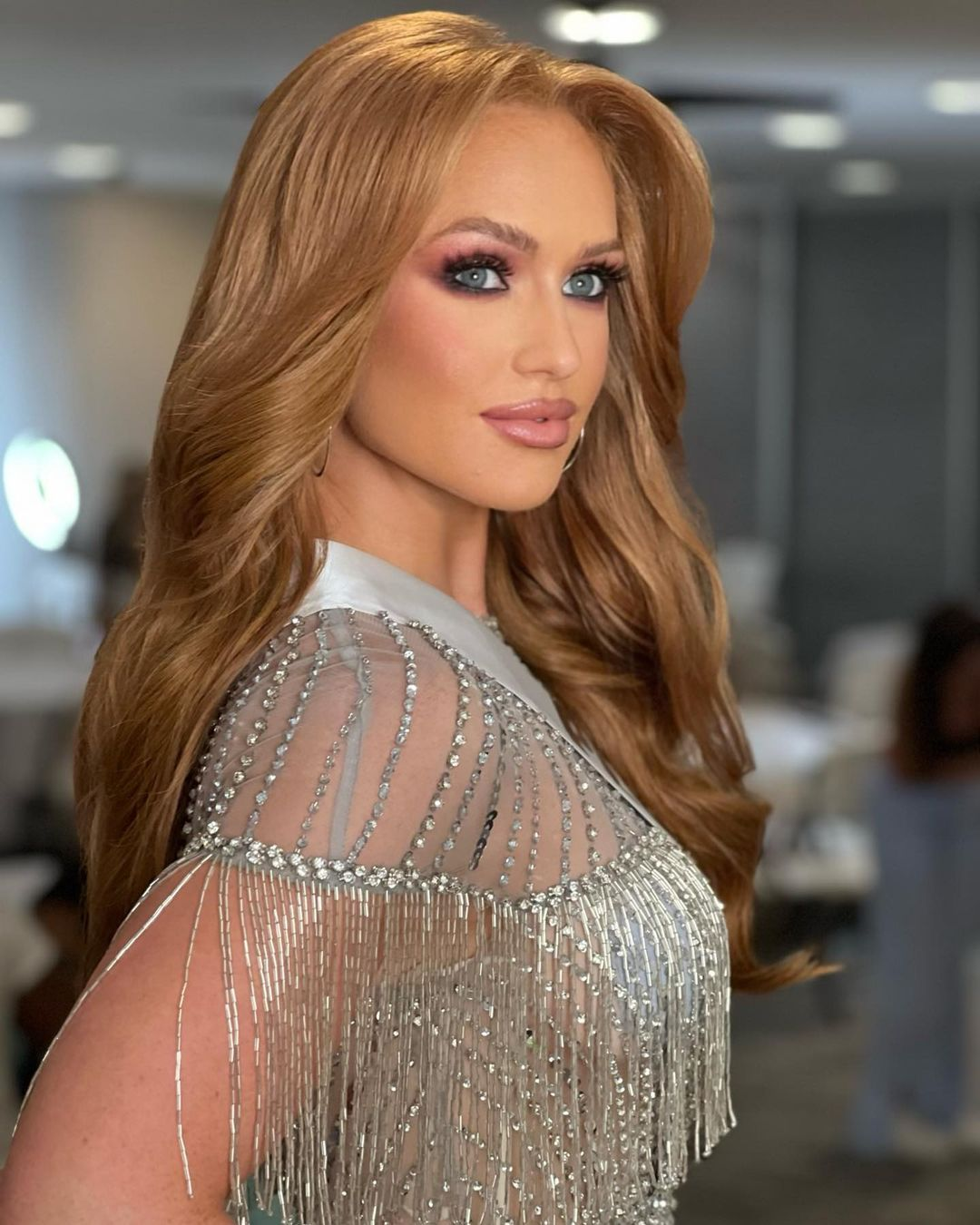 Short Hair Inspiration
Regarding homecoming, girls with short hair do not have to worry! There are plenty of stylish options that will perfectly complement any dress. Whatever face shape you have, and whatever the neckline is, there are many options for creating a magnificent hairstyle.
From bobs and updos to weaving in braids, your look can be complete!
You need some creativity and inspiration when working out what style works best. Then use this final touch as an accessory for rocking your homecoming outfit.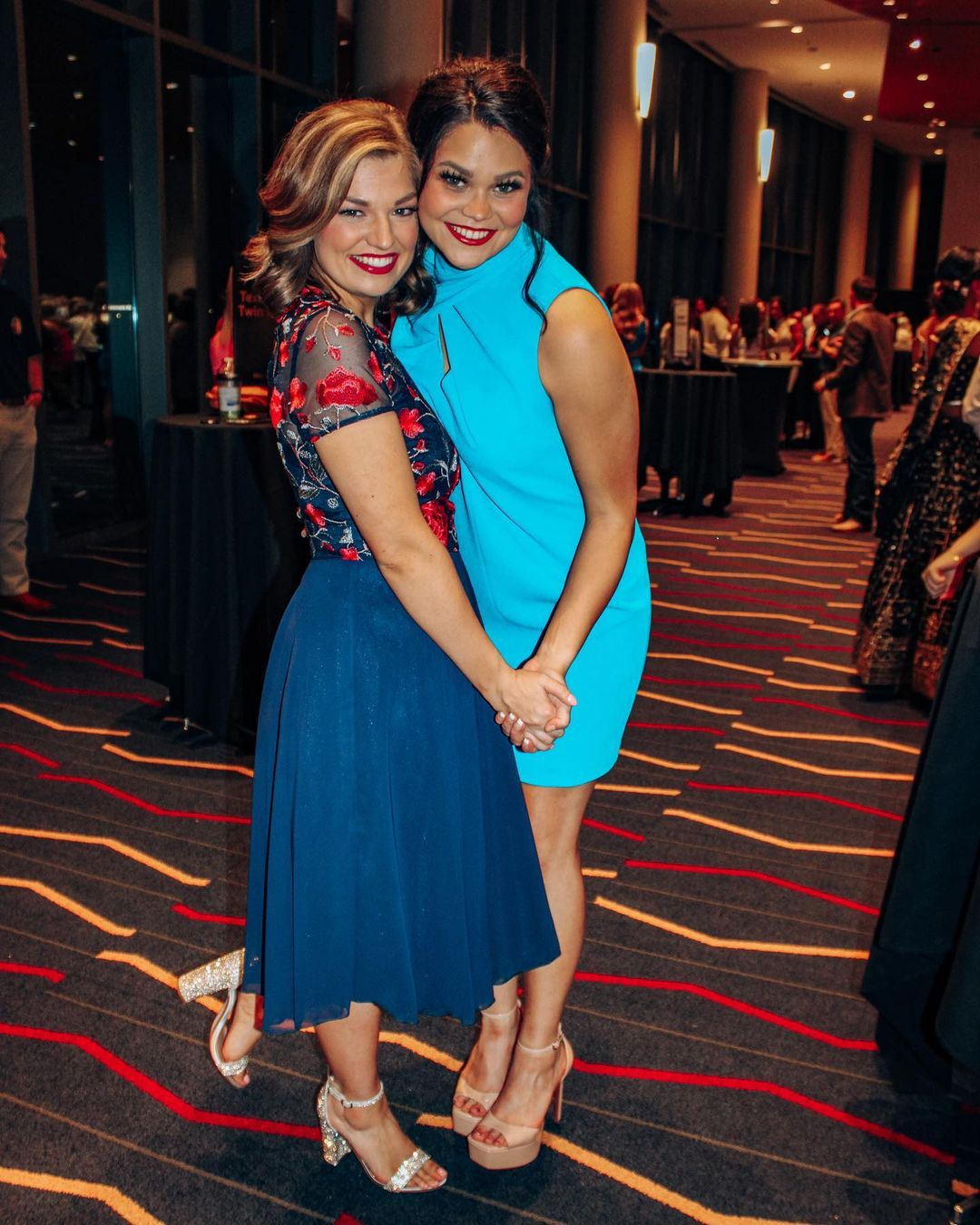 Dress Code and School Rules
Stay within your school's guidelines when looking for the perfect homecoming dress. Homecoming attire is usually less formal than a prom gown but more dressed up than an outfit you would wear at a regular dance. Remember that most schools have specific length requirements.
Typically no shorter than mid-thigh on both sides of the body when standing still or sitting down. By following these regulations, you will look great for homecoming night. You will also avoid any problems with wearing something inappropriate!
Shopping Tips for Homecoming Dresses
With all the information you need to find an ideal homecoming dress, let's move on to some strategies that will simplify your search.
The points below explain how to set up a budget when shopping for dresses online or in-store and tricks for finding great bargains.
With this valuable guidance, you'll be ready and looking beautiful at homecoming!
Setting a Budget
Before you go shopping for a homecoming dress, set a budget beforehand. That way, ensuring that the gowns you like fit within your price range will be easier and won't break the bank!
Why not take advantage of Jvn Affordable Homecoming Dresses for those with tighter purse strings? Remember to consider this when looking at dresses for Homecoming Night.
Shopping Online vs. In-Store
To select the trendy homecoming dress, you can shop online or in-store. Shopping on a website has its benefits. You will be able to browse through more dresses and conveniently compare prices.
But if you visit an actual store, it allows you to try them out so that the fit is just right for your body shape and style preference. Both choices provide advantages and drawbacks, ultimately deciding which better meets your expectations.
Finding Deals and Discounts
When searching for the perfect homecoming dress, watch for sales and discounts. Visit clearance sections in stores or use store coupons to find great deals on fashionable dresses.
Sign up for online retailers' newsletters to know about upcoming promotions and ensure you secure your desired outfit at a good price!
Do not miss out on subscribing to Jovani's YouTube channel to find the latest updates and fashion trends. Don't forget to leave a comment on one of our exquisite dresses, as doing so will enhance your chances of winning a fabulous free dress.
Summary
Searching for the perfect homecoming dress to rock in 2023- 24 is fun. It is an adventurous journey for discovering your style and fit according to your body type. Don't forget that embracing current trends with colors, materials, and silhouettes will elevate the look of any outfit.
You can add jewelry to your outfit, but ensure it follows the school dress code rules. Also, remember smart tips like establishing a budget and searching for discounts on top of this!
All these elements allow you to find amazing homecoming attire for a night full of memories that won't be forgotten easily!
Frequently Asked Questions
Q: What are the trending styles for hoco dresses in 2023?
A: One of the most prominent features of the 2023 homecoming dress collection is the use of vibrant colors and bold prints. These dresses are perfect for fashion-forward young women, from bright blues and pinks to eye-catching florals and geometric patterns.
The embellished sheer and fitted bodice is one of the trendiest styles of the year. Another cool style dresses that fit nicely and show off some skin with cool cut-outs and open backs, giving them a modern and attractive look. Simple Sheath dresses are also among the popular styles.
Q: How do I find the right size for my homecoming dress?
A: Finding the right size for your homecoming dress is crucial for a perfect fit. Start by measuring yourself accurately, focusing on key areas like the bust, waist, and hips. Don't forget to use our Body Type Calculator and size chart as a guide.
Q: What are the top 5 styles anticipated to be very popular for this year's homecoming?
A: This year, several exciting dress styles are expected to be particularly popular for homecoming. Here are the top five styles:
Return to Homecoming: The Complete Guide to Celebrating the Tradition